Interview with Natalie Moses
Curator and writer Bianca Bova sits down with artist Natalie Moses to discuss her debut single & video "No More"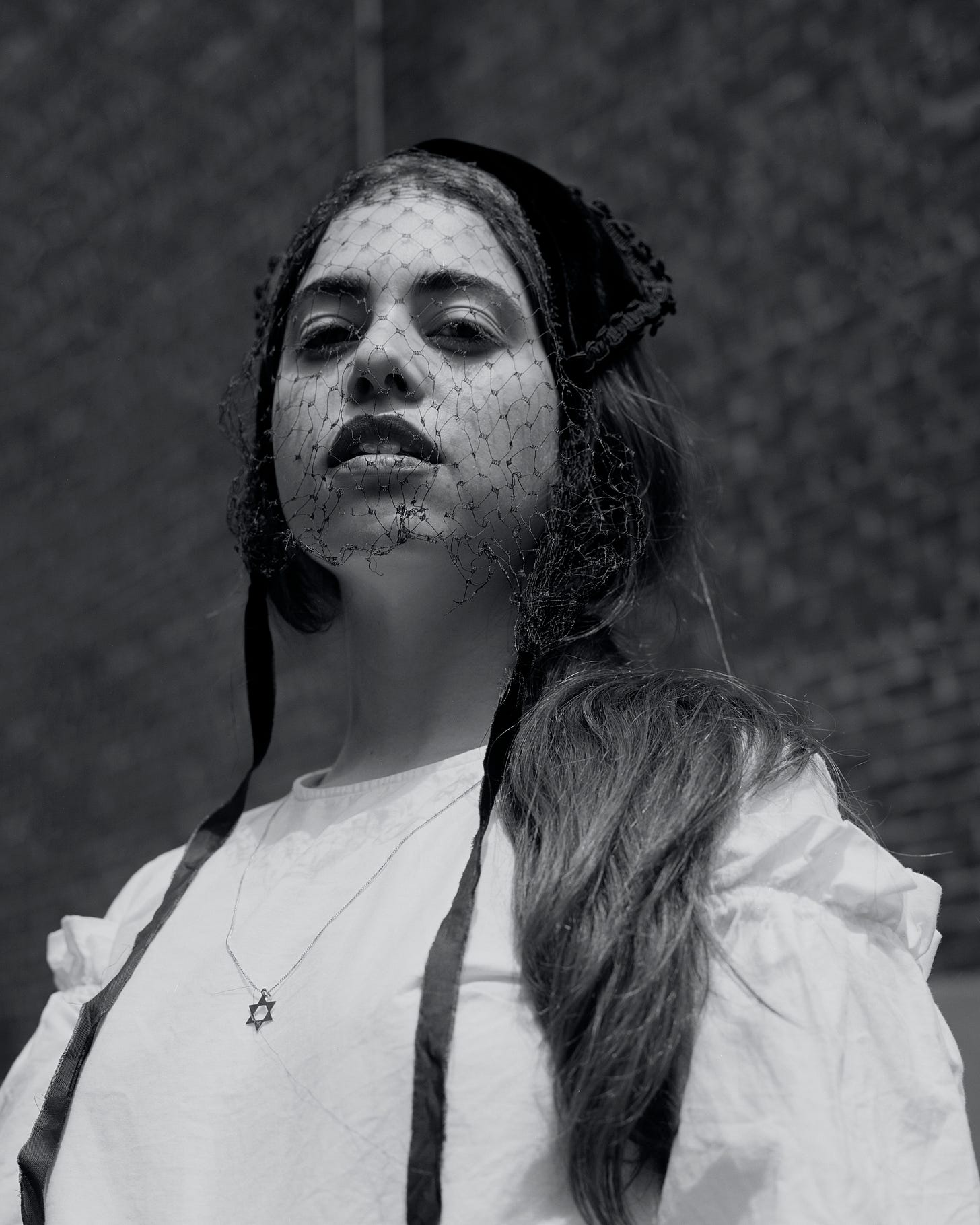 Bianca Bova: This is Bianca Bova for 10011 Magazine. I'm here with singer, songwriter, and musician Natalie Moses. Welcome Natalie.
Natalie Moses: Thank you. 

BB: We are thrilled to have you. I understand your new single No More debuted recently, along with a hauntingly beautiful music video. It's available now on Spotify and other major streaming platforms. Natalie, can you tell me a little bit about yourself, how you came to being a musician, how you got started on that path? 

NM: I started singing at a young age, when I was about 8 or 9. It was at private Jewish school in New York. I actually have a vivid first memory of singing at a Passover play rehearsal in class, discovering that I could hold a note and that it made me feel passionate. I remember receiving significant attention from the other kids after, which was a big deal for me. I was a really shy kid... From that moment, I decided on music. I asked my parents for singing lessons, I became a lead singer in school productions and later got accepted to a performing arts high school in Queens, called Frank Sinatra, founded by Tony Bennet. That's when I began performing around the city, through the school, and started writing songs in my journal every chance I could get, obsessively practicing to get it right. I did try deviating from music after high school but it kept calling me back. Eventually, I transferred from the college I was at, and went on to pursue degrees in Vocal Jazz Performance and English Literature & Writing. I have been making music in my room all this time. 

BB: So having that long standing relationship with the craft, that connection to cultural heritage and your childhood, all these factors that have contributed to your becoming the musician you are now, what made you decide that this was the moment to begin producing and releasing your own music? 

NM: This was the moment that I felt ready. I've been working on my craft and sound for many years and finally arrived at a place where I'm willing to share myself. I felt that I'm beginning to find the sound that integrates a lot of what I love and a lot of what makes me who I am. I've had many different phases of exploration, teetering between extremes, in my life and at a certain point the music started to embody and infuse all the distinct elements and experiences into one. I started to feel more whole with it only recently. I'm very shy and hard on myself.  It took me years of searching and working behind closed doors to finally feel good enough to come out, take space and share.